The Kimberley is a world class wilderness three times larger than England and with a population of less than 40,000. One of the our last wilderness frontiers, there is prolific wildlife, majestic canyons, freshwater swimming holes, outback stations and incredible 4WD road trips. Despite this, it's a place of immense variety of food, accommodation and experience. Planning a trip to the Kimberley isn't like planning a trip to Europe ... it's more like planning a trip to the Amazon. Local knowledge will be essential, so here are a few of our top recommendations of things you can do.
1. Travel with a custodian of the country (Aboriginal) guide
Walking though country with a local guide is extraordinary. Every plant, bird and fish have a use and a story. There are clays and ochres used in painting to be found, song lines and dreaming stories to be learned. For a short while, you can inhabit a different world and see through different eyes, embracing a new depth of understanding of Australia.
2. Go star-gazing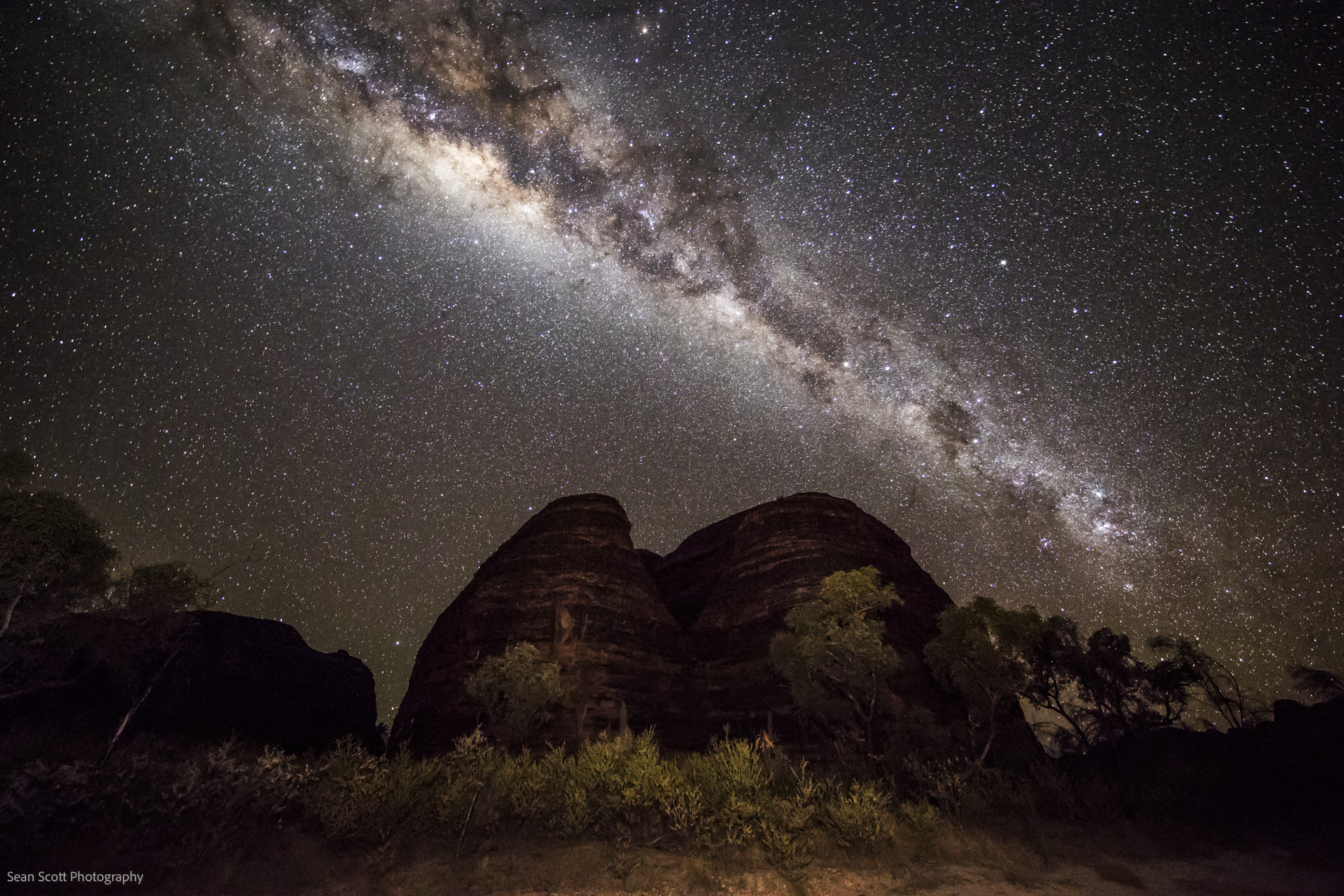 For best access to deep-space experiences, dark-sky nights are best. These occur for about a fortnight each month, starting a couple of days after full moon. On these brilliant nights, the Milky Way's night-sky chandelier shines, revealing itself as the outline of a gigantic interstellar Emu. A trip to Broome isn't complete without a chance to learn the constellations and stare at the farthest-reaches of our solar system and other galaxies. The Kimberley's lack of light pollution makes it one of the world's top dark sky places in the world.
3. Stay on a working cattle station
All over the Kimberley there are working cattle stations that offer an incredible range of attractions and experiences, from buying a place on a real cattle muster, to relaxing in luxurious Sydney-style chic in the middle of the outback. You can learn about land and wildlife conservation, the latest cutting-edge animal husbandry and take helicopter rides to swim at remote waterholes, or watch the sunset from the top of an escarpment.
4. Sing to country at Cathedral Gorge
Aboriginal guides will sing to country as they walk with you into spiritually-important locations. In cathedral gorge in the Bungle Bungles, Gija woman Bec Sampi will clap and sing to let ancestors know that she is coming. Her voice echoes powerfully off the surrounding ochre-stained rocks. "We were walking behind her", said one guest", "and this enormous gust of wind suddenly came up". It's a powerful experience being in-country with a local custodian, being able to visit and respect sacred sites with members of one of the oldest cultures on Earth.
5. See Aboriginal Rock Art
In the culture of the Kimberley people, the Wandjina is the supreme Creator and a symbol of fertility and rain. People have been painting Wandjina and Gwion Gwion figures in rock art sites scattered throughout the Kimberley for millennia– the oldest continuous sacred painting movement on the planet.
6. Visit the Broome Bird Observatory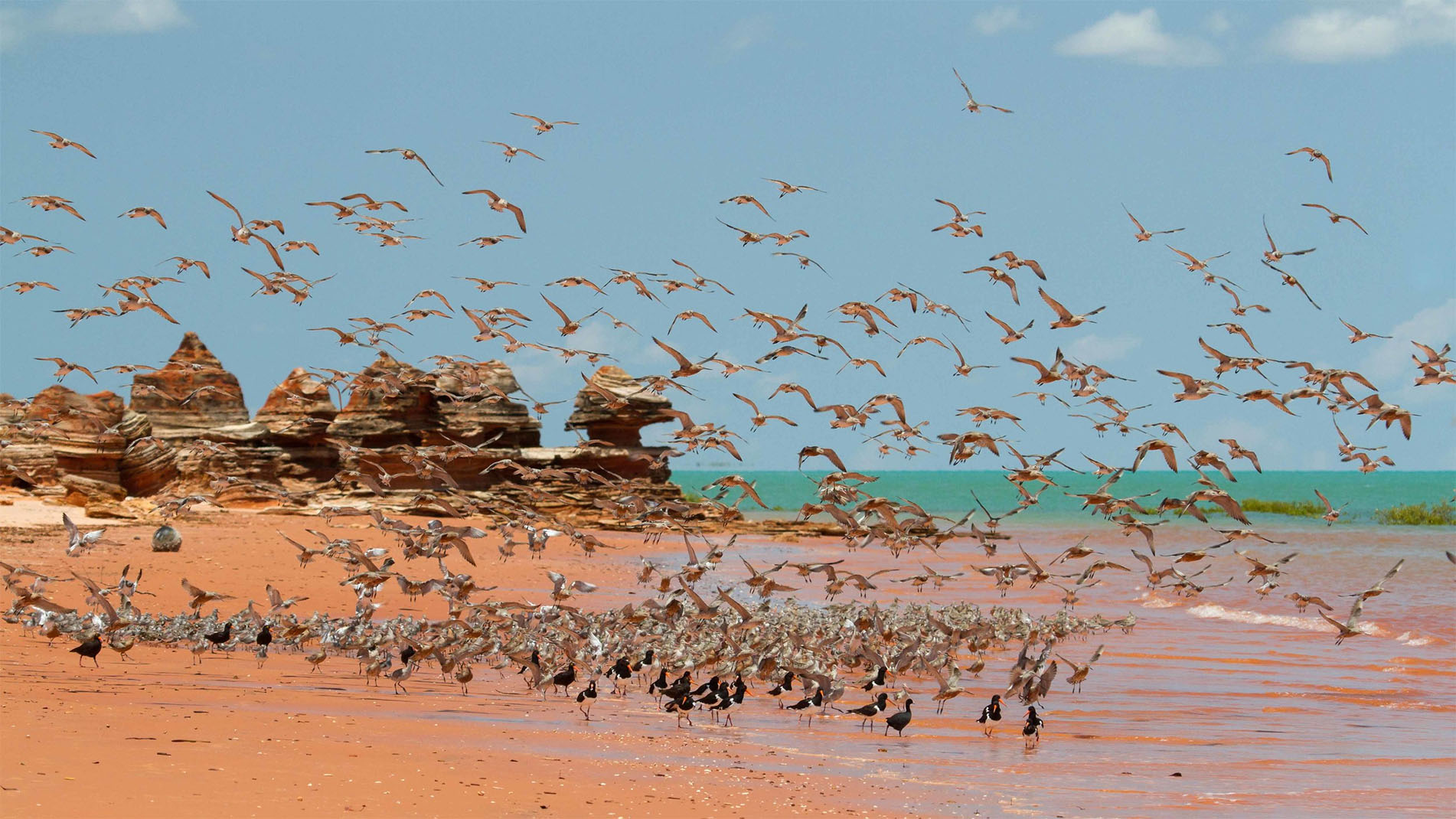 Each year, millions of shorebirds migrate tens of thousands of kilometres from the Arctic to Roebuck Bay, often in a single flight. The flocks assemble on the rich mudflats and estuaries around Broome, where one BirdLife Australia's oldest and most significant research projects has been learning about the birds and contributing to their conservation for decades. You can take a guided tour where red-sand dunes collide meet the sapphire sea and watch the birds as they congregate in flocks of thousands.
7. Visit the horizontal falls
Earth isn't completely round and differences in the shape of the ocean floor mean some places have bigger tides than others. The Kimberley's tides are massive, often 10 metres or more. Just outside Talbot Bay, there is an opening between two mountains where the sea rushes through at extraordinary speed as the ocean inside, stacked up by the high tide, collapses back through the narrow strait, creating this unusual and spectacular phenomenon.
8. Drive the Gibb River Road
The Gibb River Road was built in the 1960s as a way to transport cattle between Gibb River Station and Derby. Today it's popular with campers and there are a string of camping places and homestays providing a wide range of accommodation. The road isn't for the faint-hearted and can become virtually impassable during the wet season. Planning is essential but this is one of the world's most remote places and an epic journey.
9. Take a small ship cruise
The Kimberley has 2,500 islands and 25,000 km of coastline. Between Broome and Wyndham, a distance of over 1,200km, hardly a road reaches the coast, so a popular way to see the region is to live onboard one of ships that cruise between Darwin and Broome, stopping along the way to explore and see the region's amazing landscapes and wildlife. Trips are usually about 12 days long and run seasonally from about April to September.
10. Journey down a wild river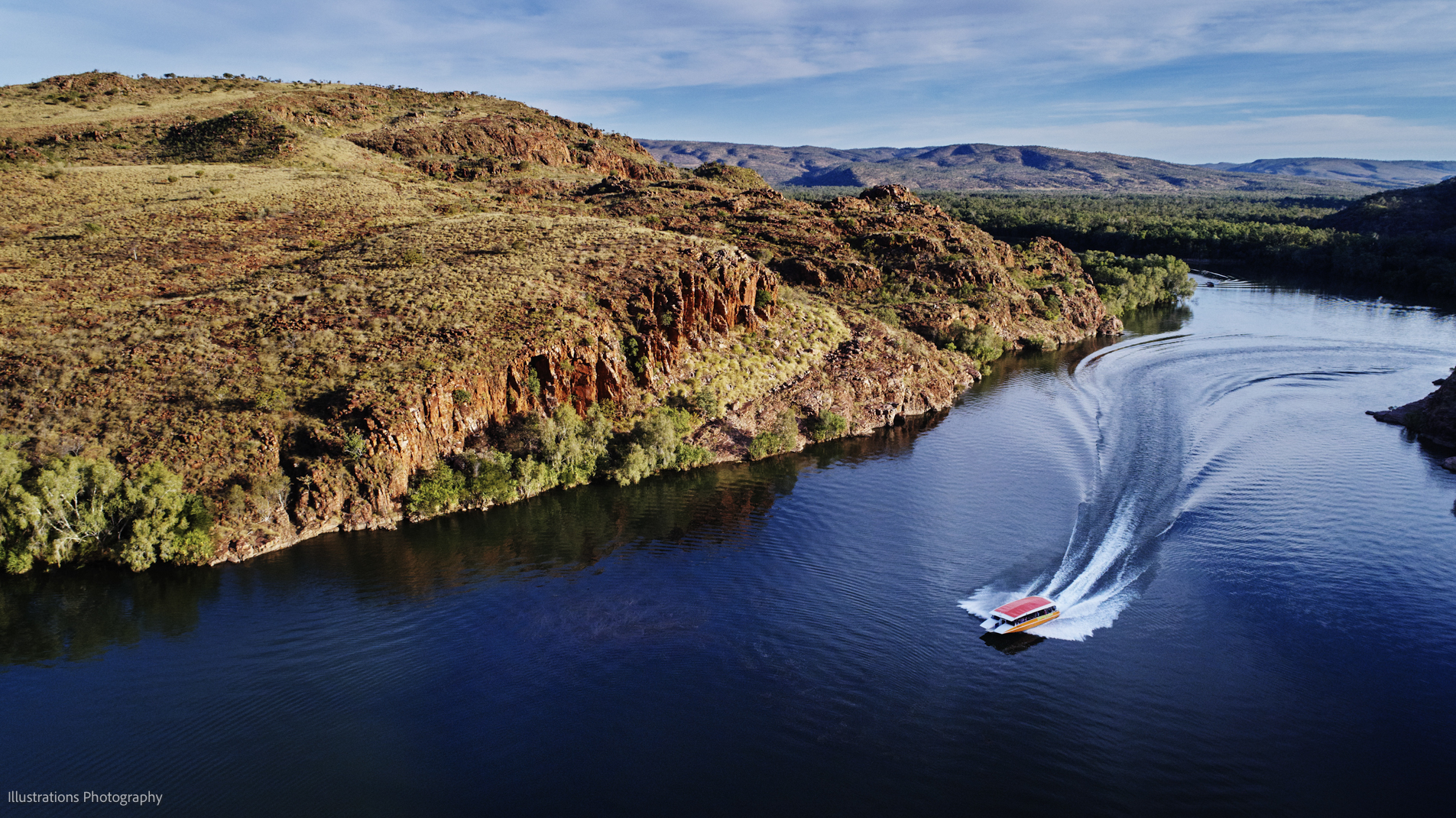 The Kimberley desert's wild rivers are among its wildest features as each year, the wet season (Oct-Mar) dumps up to 2,000mm of rainfall. The region around Kununurra is one of Australia's most important food bowls and the lake was built in the 1970s as an irrigation centre. Further north, there is the Ord River, with its gigantic saltwater crocodiles.