Travel to New Zealand
New Zealand is a beautiful country known for its stunning landscapes and outdoor adventures. Located in the southwestern Pacific Ocean, it consists of two main islands and numerous smaller ones. Visitors can enjoy breathtaking scenery, from snow-capped mountains to rolling hills, pristine beaches, and crystal-clear lakes. The country is also home to unique wildlife, including the iconic kiwi bird.
New Zealand offers a wide range of activities and experiences for tourists, including hiking, skiing, surfing, and bungee jumping. The culture is a blend of Maori and European influences, with rich history and traditions. You can visit museums, galleries, and historic sites to learn more about the country's past and present.
Food and wine are also an important part of New Zealand's culture. The country is famous for its fresh seafood, lamb, and wine regions like Marlborough and Hawke's Bay. You can taste the delicious local cuisine and wine while enjoying the stunning views of the vineyards and countryside.
Overall, New Zealand is an unforgettable destination that offers natural beauty, thrilling adventures, rich culture, and delicious food and wine. Whether you're seeking relaxation or excitement, you're sure to find something to suit your tastes in this amazing country.
Getting to New Zealand
New Zealand can be reached by air and sea. The most common way to get to New Zealand is by air, with international flights arriving at major airports in Auckland, Christchurch, Wellington, and Queenstown. These airports offer connections to other cities within New Zealand, making it easy to explore the country.
There are direct flights to New Zealand from many countries, including Australia, the United States, the United Kingdom, Canada, and Asian countries like China, Japan, and Singapore. Flight times vary depending on your departure location, with most flights taking between 8-16 hours.
Cruises are another popular way to get to New Zealand, with many cruise lines offering itineraries that include stops in New Zealand ports. These cruises typically depart from Australia or nearby Pacific Island countries.
Once you arrive in New Zealand, you can easily get around by rental car, public transportation, or domestic flights. The country has a well-developed transportation infrastructure, making it easy to explore all the amazing destinations that New Zealand has to offer.
Alternative and off the beaten track stays and experiences in New Zealand
New Zealand is a popular tourist destination known for its stunning natural beauty, adventure sports, and cultural experiences. While there are plenty of well-known attractions and accommodations to choose from, there are also some off the beaten track stays and experiences that offer a unique and memorable trip.
One alternative accommodation option is glamping. Glamping, or glamorous camping, is a way to experience the great outdoors without sacrificing comfort. There are many glamping options in New Zealand, ranging from luxury tents with hot tubs and king-sized beds to eco-friendly domes with panoramic views of the surrounding wilderness.
Another off the beaten track experience in New Zealand is staying at a farmstay. Farmstays are a unique way to experience rural life and learn about farming practices while enjoying comfortable accommodation and home-cooked meals. Many farmstays offer activities like horseback riding, animal feeding, and even farm-to-table cooking classes.
For those seeking adventure, there are also off the beaten track experiences like caving and canyoning. New Zealand has many underground cave systems that are perfect for exploring, with options for both beginners and experienced cavers. Canyoning involves descending waterfalls and rapids, and there are many tour companies that offer canyoning experiences in remote and scenic locations throughout the country.
Finally, for those looking for a cultural experience, there are many off the beaten track Maori cultural tours and accommodations. These tours offer an authentic look into Maori culture, with opportunities to learn about traditional customs and beliefs, try traditional foods, and participate in cultural activities like weaving and carving. Maori homestays and marae (Maori meeting houses) also offer a unique accommodation experience, with opportunities to interact with Maori hosts and learn about their way of life.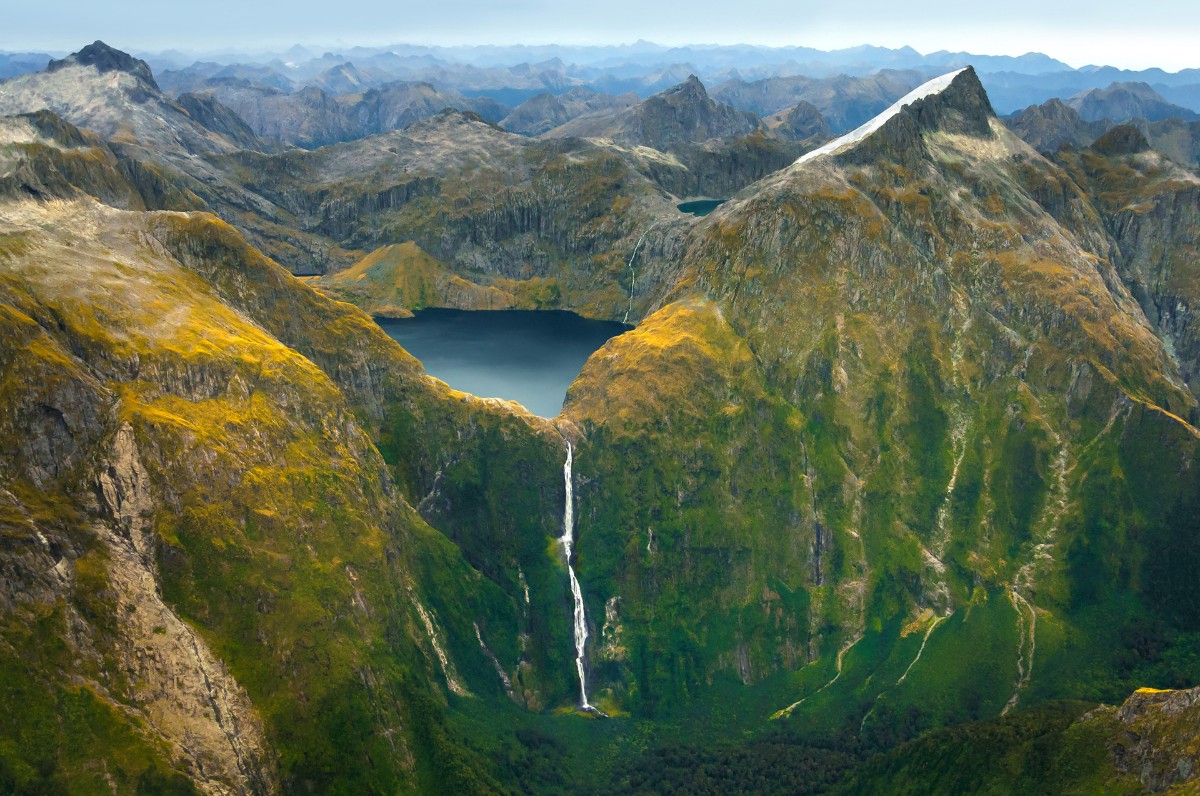 Top 10 things to do in New Zealand
Explore Milford Sound - Take a scenic cruise or kayak through the stunning fjords of Milford Sound, one of the most popular tourist destinations in New Zealand.
Visit the Hobbiton Movie Set - Visit the Hobbiton Movie Set, where parts of the Lord of the Rings and The Hobbit trilogies were filmed. Explore the Shire and have a drink at the Green Dragon Inn.
Go hiking - New Zealand is known for its stunning hiking trails, including the famous Milford Track and the Tongariro Alpine Crossing.
Experience Maori culture - Learn about Maori culture and traditions through cultural performances, traditional meals, and visits to marae (Maori meeting houses).
Visit Rotorua - Explore the geothermal wonders of Rotorua, including geysers, hot springs, and mud pools. Don't miss the Maori cultural experiences and the adrenaline-pumping activities like zorbing and bungee jumping.
Go skiing - New Zealand has several world-class ski resorts, including Coronet Peak and The Remarkables in Queenstown and Mt. Hutt in Canterbury.
Take a scenic flight - See New Zealand's stunning landscapes from the air with a scenic flight over the Southern Alps, glaciers, and fjords.
Visit Abel Tasman National Park - Take a sea kayaking or hiking tour of Abel Tasman National Park, known for its pristine beaches and crystal-clear waters.
Go whale watching - Kaikoura is one of the best places in the world for whale watching, with opportunities to see sperm whales, dusky dolphins and rare Hector's dolphins.
Visit Queenstown - Known as the adventure capital of New Zealand, Queenstown offers a wide range of adrenaline-pumping activities, including bungee jumping, skydiving, and jet boating. Don't miss the stunning scenery and world-class dining and shopping options.
The climate of New Zealand
New Zealand has a temperate maritime climate, with mild temperatures and relatively high rainfall throughout the year. The climate varies depending on the region, with the North Island generally being warmer and wetter than the South Island.
In the North Island, summers are generally warm with temperatures ranging from 20-30°C (68-86°F), while winters are mild with temperatures ranging from 10-15°C (50-59°F). The North Island can be quite humid, especially in coastal areas, with frequent rainfall throughout the year.
In the South Island, summers are cooler with temperatures ranging from 15-25°C (59-77°F), while winters are colder with temperatures ranging from 0-10°C (32-50°F). The South Island is also known for its strong winds, especially in coastal areas.
Visitors should be prepared for rainfall and changing weather conditions, especially when visiting mountainous or coastal areas where weather can be unpredictable.